Yo, Darryl Swann here, intern for Black Orchid Enterprises in Beauchamp, Texas. We just took down the Hanukkah decorations, and the Christmas decorations are in progress, but we have to take a detour to celebrate the name day of our very own Dianne Cortez.
The celebration is really for Guadalupe, her first name that she quit using after a lifetime of kids making fun of her nickname, Lupita. Her mother really likes the Virgin Mary, and she named her kids for shrines, places where Mary showed up, which is cool. My family's Baptist, and the only place Jesus shows up is on toast or the screen door.
So the Cortez kids are Guadalupe Dianne, Lourdes Bernadette, Joseph Zapopan (Zap), Fátima Lucia, and Juquila Candelaria. They all have emergency Anglo names, except the youngest. Mrs. Cortez had a premonition that one would be the last, and she still had a couple shrines she wanted to get in, so Candy has two shrine names, with the option of being Candy.
Google says that name days can be just as important as birthdays in Latino cultures, so I thought we ought to throw Dianne a surprise party. I sent out a secret email blast to our clients telling them how they could send Dianne a rose or a candle, and I got a truckload of roses that the wholesaler was ready to throw out. JD and Johnny bought a couple dozen from somewhere, and now our front office looks like that photo at the top of the page. My phone is dead, or I'd take a picture.
We're all going to Mass at noon, even though Dianne's the only Catholic, but we ought to support her. And we're going to wave roses and sing songs and then dance in the parking lot, Father Emilio says. He says next year we should have a parade, with Dianne as marshall or something. Johnny's making a special meal for her, and then we'll go dancing at this new salsa club in Elrod. He baked a rose cake for her too, but the kittens sat in it, so I don't know if we'll eat it.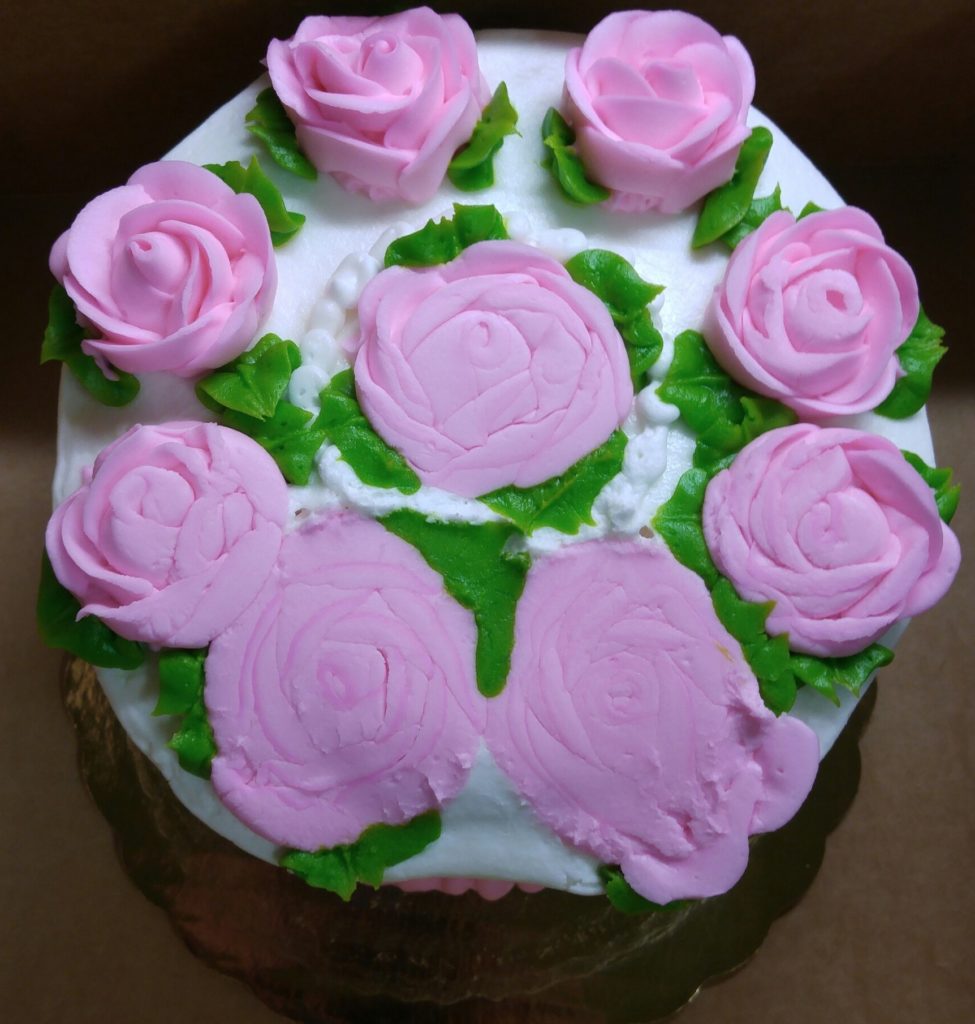 Google also says that the Virgin of Guadalupe is the patron saint of Mexico, and she's called "Mother Without Borders." So on her day people pray for immigrants and displaced persons, like Dianne's doing now, with her head on her desk and saying, "Madre de Dios" over and over.
She was really surprised.
Photo © ComUNIDAD